Puppy Delivery and Pickup…
The PureMalinois Breeding Program follows a decentralized breeding model where breeding females are co-owned/placed with other homes of their own. This way they all get dedicated attention and their own loving home.
We stay away from a centralized breeding kennel model where multiple pairs of breeding Malinois are kept kenneled and bred to their last breath in the same location.
That is not aligned with our Pure and Holistic philosophy.
This specifically doesn't settle well with a very active breed like the Belgian Malinois- which requires more personalized time, dedication, training, and exercise than most breeds.
Pickup
You may travel to pick up your own puppy. Puppies between 10 weeks and 14 weeks have been separated from the litter and are placed in their foster home to be trained until they are ready to go home. Most of the puppies are placed with minimum training, so the average age of pickup can range from 20 weeks to 24 weeks old.
Airfare
Airfare is possible for puppies over 14 weeks. Sending a puppy solo on a flight younger than that age is not a favorite practice. Other breeders do it… But with what is now know about how it can affect a puppy… it's not worth it. It's best to wait for the puppy to get a little bit older and then fly it out- or have buyer pick up in person.
Airports used for all necessary travel needs are Oakland (OAK), Seattle (SEA), Vancouver (YVR), Anchorage (ANC), Los Angeles (LAX), San Diego (SAN), Phoenix (PHX), Boise (BOI), Denver (DEN), Salt Lake City (SLC), Austin (AUS), San Antonio (SAT) Dallas (DFW), Houston (IAH/HOU)
Delivery
We exclusively serve the Western United States and Vancouver Canada, since here's where most of our breeding females are.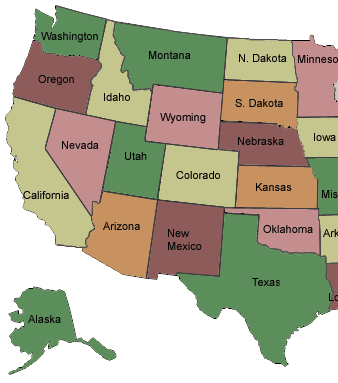 If you would like more information, visit: puppies.malinoisk9association.com
Mailing:
Stoneridge Mall Rd.
Pleasanton, CA 94588