10/29/2018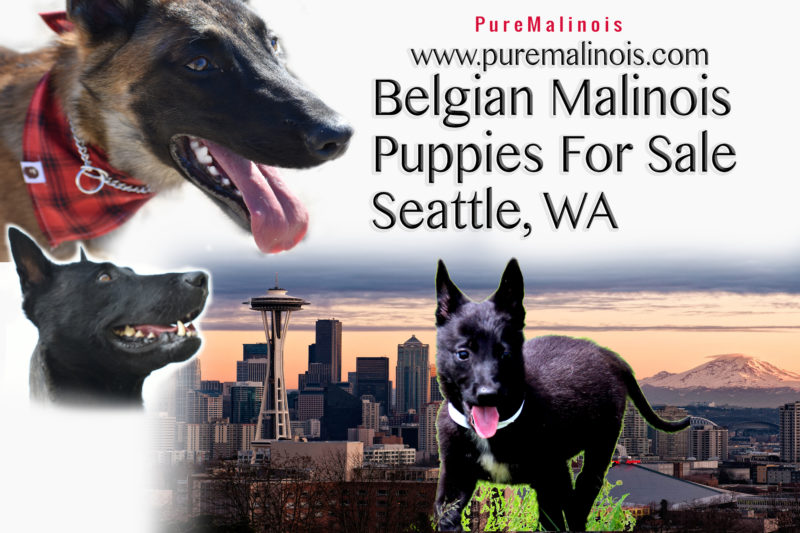 AKC Belgian Malinois Breeders – Puppies For Sale Seattle Washington & Pacific Northwest – Breeders & Trainers
When it comes to Belgian Malinois Breeders in Seattle Washington, there are some things that you have to be aware of…
Not all breeders are the same…in fact, the only one or two breeders available in Washington State (Pacific Northwest) breed rarely…that is if they're even still actively breeding.
It's important that when in search for a quality Belgian Malinois breeder that you seek for someone that is active and involved.
We have included in this site some information on what to look for in a well-bred puppy so that you make an informed decision.
Also, below, we have created a 5 Day Puppy Orientation Online Class that will teach you about the breed more in-depth so that you may determine if this is a good type of dog for you.
Among other things, you'll learn a practice called, 'holistic animal rearing'…
This is a process in which breeder minimizes or avoids vaccinations as much as possible…pups are fed human-grade home-made food (not kibble or other processed food)…and immunity is built with herbal tinctures (herbs which wolves would instinctively chew on when in nature).
This info will be useful for you, as a future Malinois owner, as it will show you how to prolong the health and longevity of the dog…
Raising pups is something serious and should be delegated only to ethical breeders who don't cut corners, and here we'll show you how to find them.
Typically if you want to find quality Belgian Malinois Puppies For Sale in Washington, you would have to do some serious searching…like go around asking people and seeking for references.
Luckily, you've found this site and here, we are going to give you the best options in Washington State on finding a quality Belgian Malinois puppy…
If interested in a Belgian Malinois puppy for sale in Pacific Northwest, start here by taking our FREE 5 Day Malinois Puppy Orientation.
This orientation is to prepare the new owner for welcoming a puppy home…and it also screens away homes that might not be suitable.
To see if you're suitable for the breed and to go through the program and submit the application below.
Apply Below for more info.